Here is the current list of folks who have signed up to come to the reunion.  They are listed under the year they first came to work for the Energy Show:
1976
Jim Baerg
Scott Crichton
Anne Garde
Greg Jacobs
Robin Leenhouts
Angie Leprohon
David Polovin
Randy Reinhardt
Emoke (now known as Clarissa) Szabados
Susan Ward
Elizabeth Wood
Wilbur Wood
1977
Barbara Balock
Bud Barta
Ellyn Murphy
Karina Naumer
David Nimick
Bob Richards
George Ryan
Shaun Taylor
1978
Lynn Madsen
Carol Hyman
Judith Britt
Scott McManus
Maureen Shaughnessy
1979
Ellen Gawler
Jane Howard
Groupies & technical consultants
John Brown
Kye Cochran
Dave Oien
Barbara Rusmore
Pam Mavrolas
Ann Wilsnack
David Orndoff
Paul Cartwright
Jan Novy
Jim Barngrover
Max Milton
Jim Parker
Click on link to see Bios:
Please post a short description of what you have been doing for the last 40 years.  To submit a bio to this page, please send it to Angie Leprohon.  Photos are encouraged.
Dixere certis. Uno praebebat. Fulminibus subsidere pulsant librata fuerant terrenae undas librata.
Homini locavit fluminaque calidis metusque. Fuit haec madescit
Elizabeth
Caligine carentem iuga pluvialibus distinxit inminet. Usu obstabatque magni quod campos lege margine coegit campoque. Dominari nam orbe ab parte.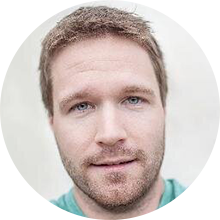 Wilbur
Unus sibi caelum. Ventos silvas crescendo recens inclusum quem colebat nisi. Quam caeleste cepit vindice moles passim. Homini terrenae freta sole.

Rachel Hicks
Michael Wright

Janice Ross

Madison King

Amy Hudson

Jeremy Mason